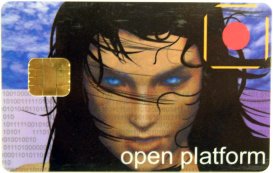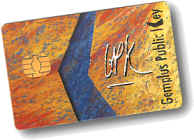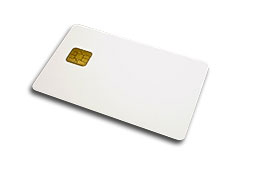 Working together, ACS and Dataphd researches and develops smart card operating systems (COS) as intellectual property for a wide range of customer bases. The new ACOS1 8K MCU based smart card, unlocks the potential of smart cards, enabling a single card to support applications as diverse as loyalty, parking, network access control, transport, telephone and electronic purse. The ACOS1 is specifically designed for highly secure payment applications. With this high security feature, ACOS1 is particularly suitable for applications such as network access control, electronic purses and a multitude of other applications that stress a high security environment. Secure your world with the new ACOS1 today!

Click here to download the ACOS1 programmers manual

Click here to download the Siemens SLE44 detailed product specifications


ACOS1 Security Features:


Digital Encryption Standard (DES) -- Ciphering is used in this mode of protection, which is like translating the information into some unknown foreign language, so the stored information can be transmitted confidentially. Simple DES or Triple DES versions are both available.
Message Authentication Capability (MAC) -- This is based on the exchange and mutual verification of secret passwords [keys] between the card and the card-accepting device. The whole verification process is done within the device and information is never transmitted outside during the process, making eavesdropping virtually impossible.
Enforced Message Authentication with random numbers and dedicated key pair.
Continuous system integrity checks guarding against attempted security breaches.
Five secret codes + Issuer Code + Pin to selectively enable access to data stored in card and to features and functions provided by the card e.g. the READ and WRITE commands.
Account Transaction Processing (ATP) provides dedicated data structure for payment applications with CREDIT, DEBIT, INQUIRE ACCOUNT commands for secure transaction processing.

Other Features:


Compliant with ISO 7816-1/2/3, T=0, T=1
Issuer definable file structure for convenient and efficient memory management
Users can choose single DES or triple DES for encryption algorithm
PRODUCT

ACS ACOS1 8K EEPROM Smart Card





Also Available:

SIEMENS SLE4428 1K Secure Memory Smart Card


PRICE

(99 pieces or less) US$10.00/ea

(100 to 999 pieces) US$7.00/ea

(1,000 pieces or more)
email us for pricing



(99 pieces or less) US$4.00/ea

(100 to 999 pieces) US$2.75/ea

(1,000 pieces or more)
email us for pricing
Product Notes:
Custom printing available on larger orders.
Various smart cards , smart card readers, development code, manuals, and sample applications are included in the ACS-KIT smart card developers kit.